Are you experiencing financial problems? Solutions exist.
At the Social information office, professionals are at your disposal to determine what kind of help you can apply for depending on your status and your situation.
Below you will find information to guide you in your research.
Help according to your status / license
Fondation genevoise de Désendettement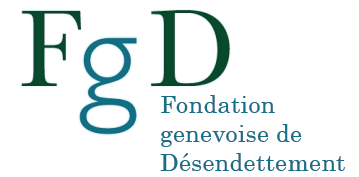 The Geneva Deleveraging Foundation's aim is to allow a person of full age, living in Geneva and fulfilling the award criteria, to benefit from an interest-free honor loan to settle his debts. Based on the analysis of the situation, a donation can be granted to complete our loan, in order to settle all debts.

The aim of this loan of honour is for the person to regain a sound financial situation as well as financial and social autonomy.
Permanency (without an appointment)
Point jeunes (Hospice général)
Every Wednesday afternoon from 14:00 to 16:00
12, Glacis-de-Rive
1207 Genève

Social Cohesion Department of Vernier
Every first Thursday of the month from 14:00 to 16:00
4-6, Chemin de l'Etang
1219 Châtelaine


Social Affairs and Housing Department of Lancy
(by appointment at 022 706 16 66)
Every last Tuesday of the month from 9:00 to 11:00
3, Rue Eugène Lance
1212 Grand-Lancy

Social Affairs Department of Carouge City Council
Every last Thursday of the month from 9:00 to 11:00
3, Rue de la Débridée
1227 Carouge
Social and Community Action services of Grand-Saconnex
Every first Thursday of the month from 10:00 to 12:00
Ferme du Pommier
7, Chemin du Pommier
1218 Grand-Sacconex

Ville de Versoix, Maison du Charron 1er étage
Every first Monday of the month from 15:00 to 17:00
6, rue des Moulins
1290 Versoix
Monday to Thursday :
10:30 to 12h30 and 15:00 to 17:00